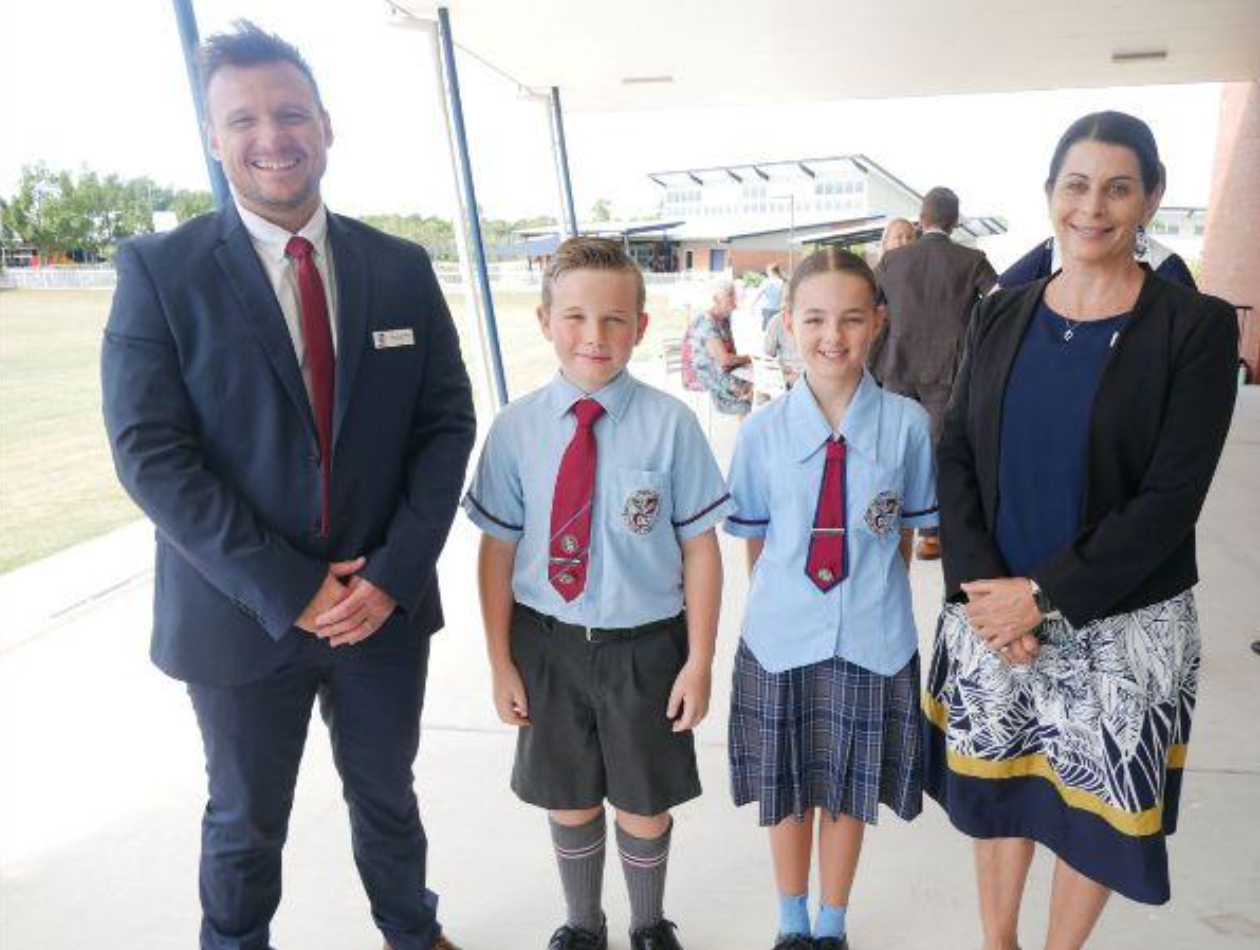 Junior School leadership 2023
Our vision at Caloundra City Private School is to create opportunities and pathways for all students to excel, develop character and learn the ways to become world ready, global citizens. We strive to develop students who are connected, well rounded, kind, courteous, confident, creative and engaged young people, who are ready to make a difference.
Our Junior School Student Leadership structure promotes this vision and aims to provide aspiring leaders with broad opportunities to represent their peers and uphold these values both formally and informally. Leadership opportunities commence in Year 3 when Class Captains are elected each semester. These opportunities continue in Years 4 and 5 and culminate with our Year 6 students representing the Junior School in a variety of leadership roles.
On Friday January 27, our Year 6 students participated in a Leadership Day facilitated by Character Builders and designed to promote team building skills, confidence, respect and initiative. Following on from this day the students have been involved in nominations, speeches and voting for a number of leadership positions including Junior School Captains, House Captains and members of the Student Representative Committee.
It was an honour to congratulate and present the following students with their Leadership badges at our Whole School Leaders Induction Assembly on Wednesday February 8:
Junior School Captains:
Jenna FW
Noah F
Student Representative Committee:
President: Lily G
Secretary: Joti L
Treasurer: Leo N
Committee Members: Charlie S, Zoe P, Kayden S, Harrison L
Henzell House Captains: Josh T and Emma B
McLean House Captains: Tate C and Max R
Ford House Captains: Harper R and Olivia C
Munns House Captains: Griffin M and Charli T
Voting is also under way this week for our Year 3 to 5 Class Captains for Semester One 2023. Selected students will receive their leadership badges at our Junior School Assembly on Wednesday February 15 commencing at 8.30am.