Music is highly valued at our school. It fosters creative, artistic, emotional, and expressive communication.
Music develops students' ability to be creative, adaptable thinkers and problem solvers and holds a significant and special place in the everyday life of all cultures and societies.
Music classes begin in Prep and is part of our curriculum through to Year 12.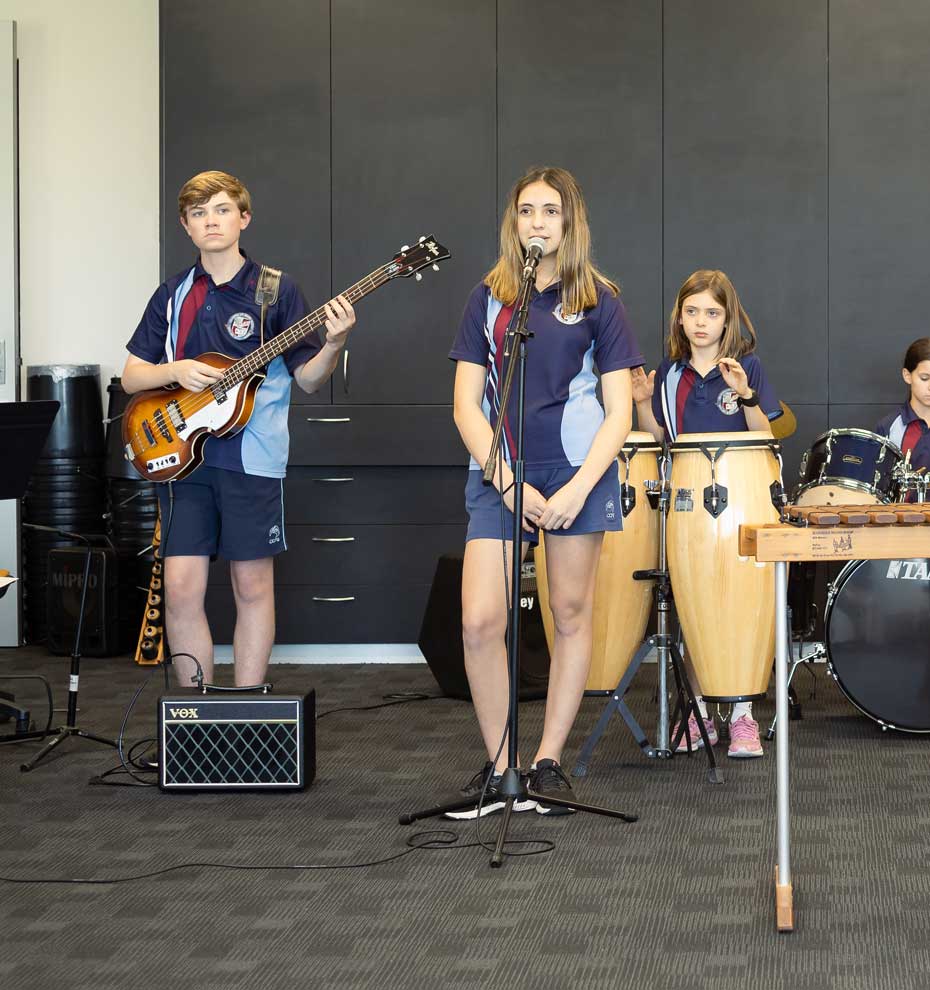 Musical Productions & Band
Musical productions bring together our school community giving students the opportunity to shine and showcase their many talents. All students are invited to participate by taking on various roles, whether it is starring in the performance or helping with stage production, costumes, media, or lighting.
Caloundra City Private School also provides students with the opportunity to join the junior and senior bands and choir, rock band and offers specialist music tuition and singing lessons for students. Well resourced and attuned to our student's musical needs, we have enough instruments for all our students and the capacity to encourage and coach them one-on-one.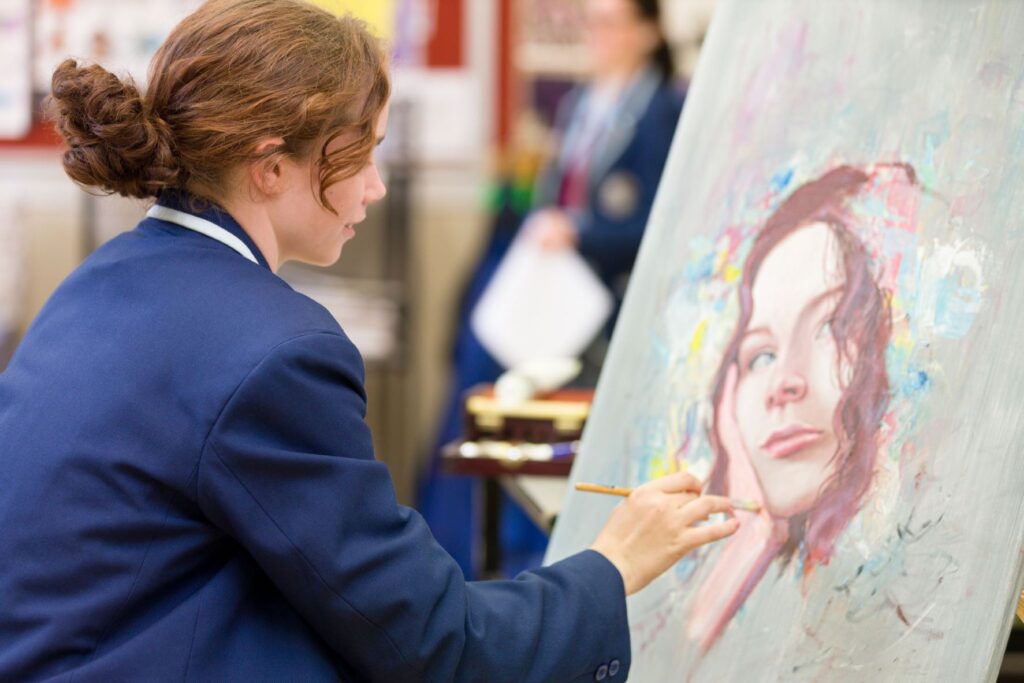 Visual Arts
Visual Arts includes the fields of art, craft and design and involves students making and responding to artworks, drawing on the world as a source of ideas. Students create visual representations that communicate, challenge, and express their own and others' ideas as artist and audience.
They engage with the knowledge of visual arts, develop skills, techniques, and processes, and use materials as they explore a range of forms, styles and contexts. Through Visual Arts, students also learn to reflect critically on their own experiences and responses to the work of artists, craftspeople, and designers. Our school participates in the annual Young Archie competition a national art prize hosted and judged by the Art Gallery of New South Wales, Sydney.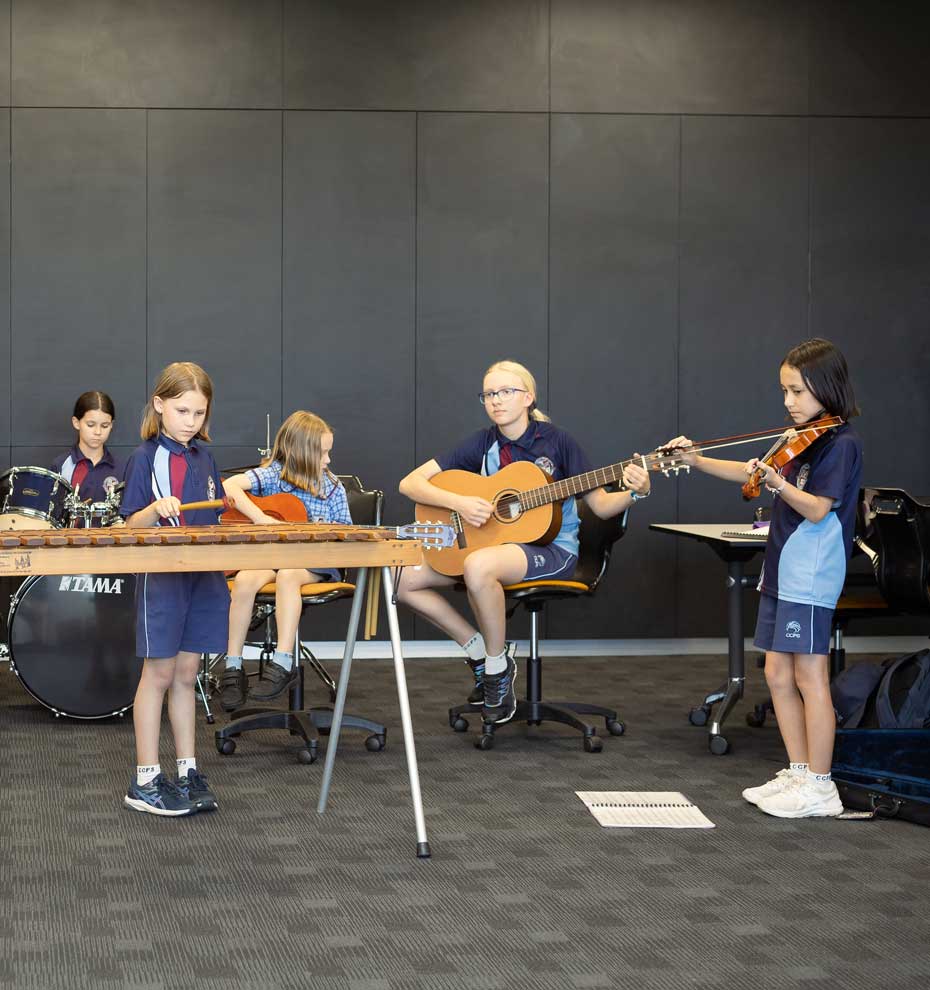 Specialist Music
In addition to classroom Music lessons, students can participate in private music tutoring lessons, as part of our Co-Curricular offerings. Students will be guided through a set of musical goals to develop musicianship, confidence, and authority on their chosen instrument. Aspects covered include advanced hand skills and techniques, rhythmic elements and development of timing, ear training, understanding how to read written music, composing, arranging, and producing music.