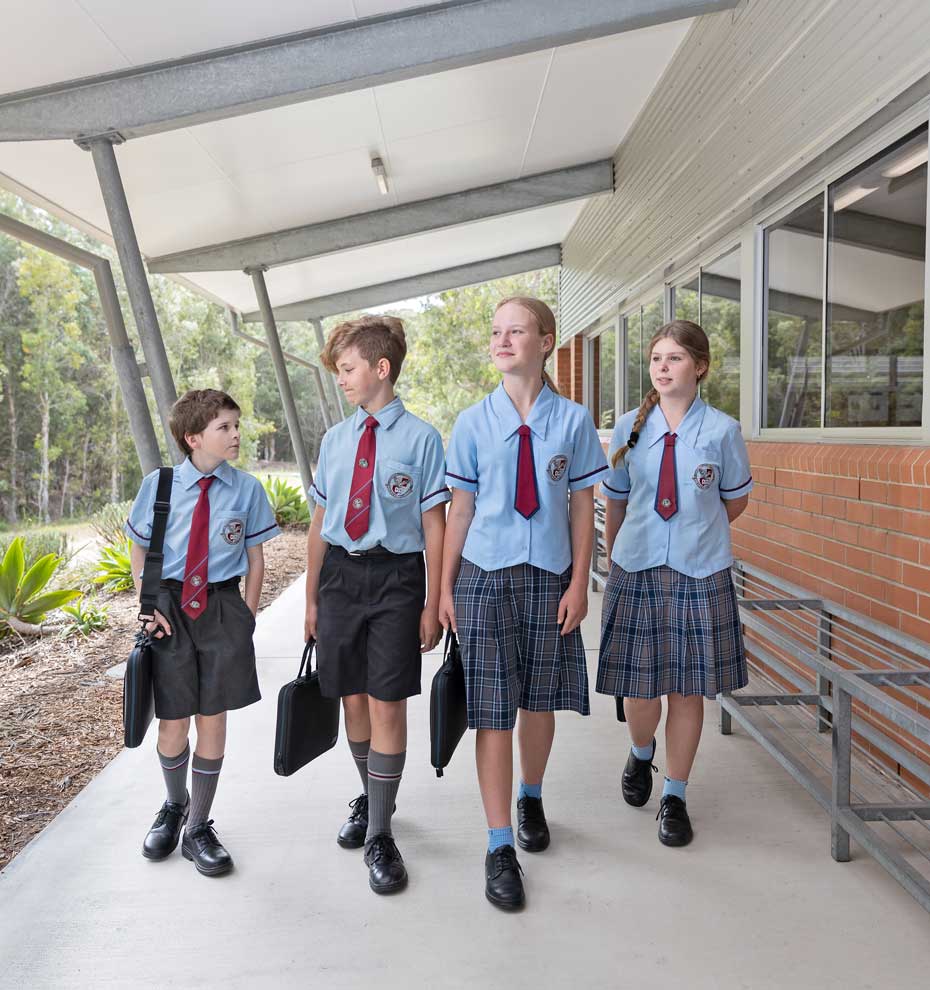 A School That Encourages & Grows
Wellbeing@CaloundraCity is a Kindergarten to Year 12 program centred on the pathways to wellbeing in education, supporting students, staff, parents and our broader school community to lead meaningful and fulfilling lives.
The program aims to foster an environment where the entire school community can grow and flourish. This is realised through the deliberate development and enhancement of traits and disciplines which act as the building blocks for a positive life, focusing on physical and emotional safety, pro-social values of the school, social and emotional learning, a supportive and caring school community, a strength-based approach to wellbeing, and developing a sense of purpose and a healthy lifestyle for all members of the school community.
The Wellbeing@CaloundraCity framework intertwines the Caloundra City Private School core values with Martin Seligman's (2011) PERMA-H Model of Wellbeing, highlighting the importance placed on each individual's journey of emotional and physical wellbeing at our school.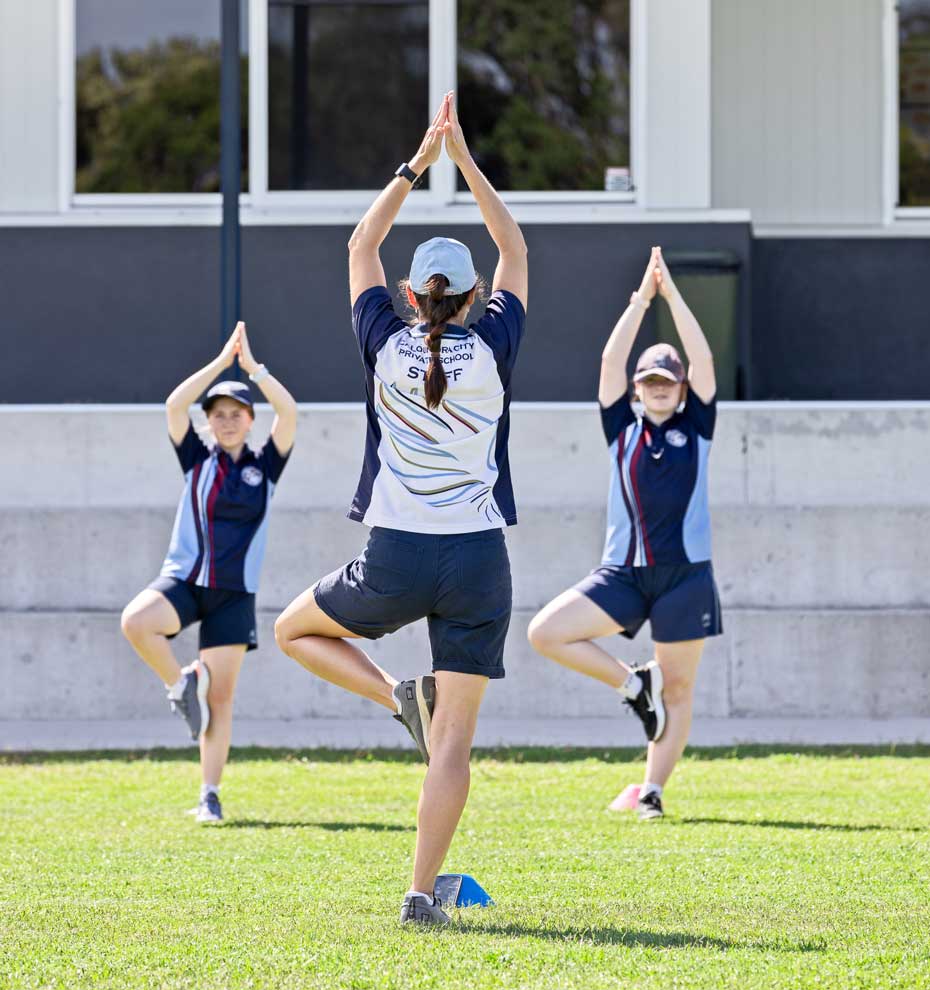 Wellbeing In Practice
The Wellbeing@CaloundraCity is currently being rolled out via several means, including:
new social and emotional education initiatives interwoven through all aspects of the students daily lives at the school.
a new Student Diary and Daily Planner which has been designed specifically for the School with Mick Walsh and the Learning Curve group.
the use of quiet time and reflection throughout the students' and staff's days.
linking with Wellbeing organisations such as The Institute of Positive Education, Positive Education Schools Association and Action for Happiness Organisation and
a renewed importance placed on education 'out of doors'.
In addition to this integrated program for your child, we value the importance to educate our whole community on how to foster a positive school environment. We have a dedicated School TV resource to help guide our families raise happy and resilient young people. In addition to this, we run events throughout the year for our community to help support them on their child-raising journey. We strongly value partnering with families to ensure the best possible outcomes for each child's individual needs.