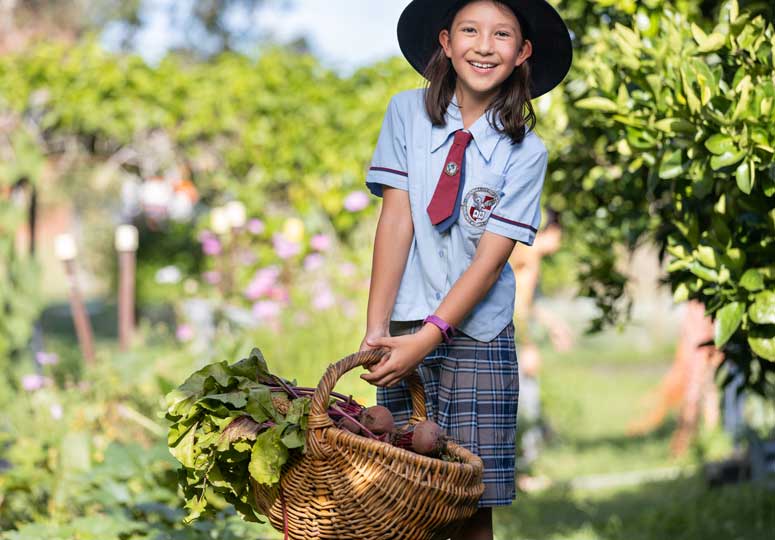 School Kitchen
Our School Kitchen operates daily (Monday to Friday) for Morning Tea and Lunch, noting it is closed on the last day of each term.
Our menu is popular with the children and follows best practice nutritional guidelines.
Chef Todd also welcomes the hands-on help of volunteers from the CCPS community.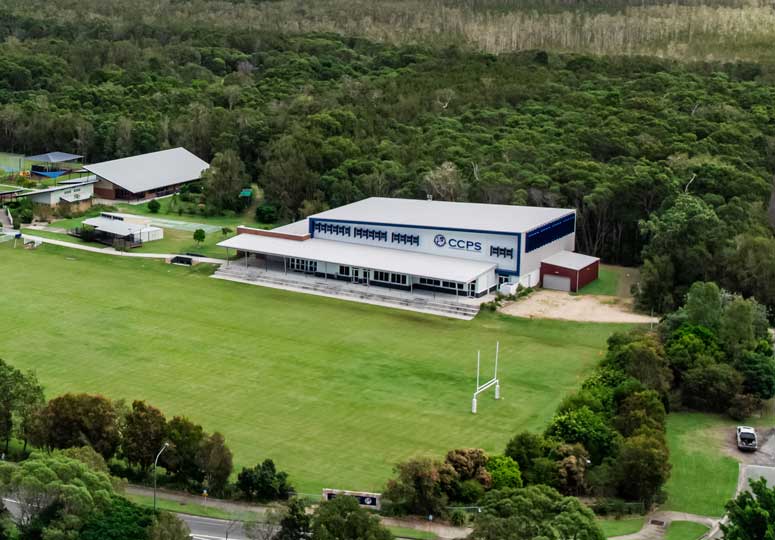 Raelene Boyle Hall
Proudly named after inspiring Australian Olympic athlete, Athletics Australia Hall of Fame recipient and Sunshine Coast resident Raelene Boyle, our multi-purpose Raelene Boyle Hall is a state-of-the-art sporting, music and performing arts venue. The hall is also available for hire by the wider community. The hall has a seating capacity of 500 with a large stage and includes two classrooms, music-practice rooms, kitchen and student amenities.
Uniform Shop
Opening hours:
Tuesday 8am to 10am
Wednesday 2pm to 4pm
Thursday 8am to 10am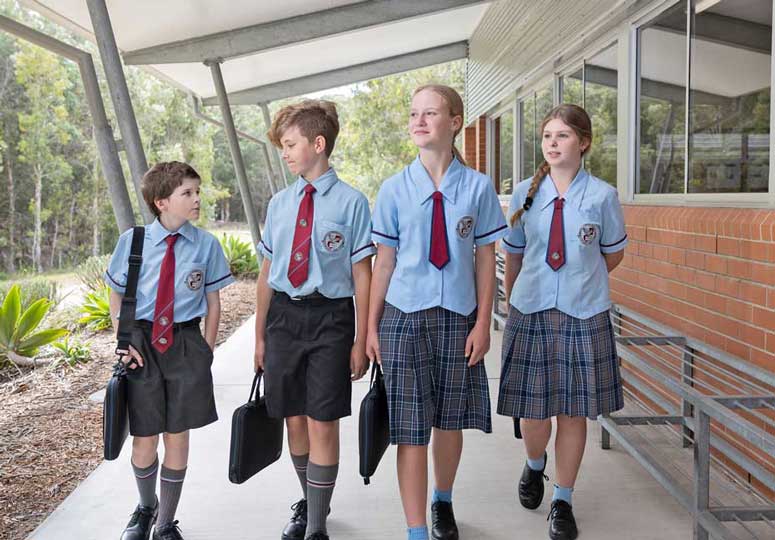 Dame Elisabeth Library
At CCPS we are passionate about literacy for our children and provide quality books and advice to students for their reading pleasure and encourage a lifelong love of knowledge and reading. All members of the school community – students, staff and parents – are encouraged to use our library for enjoyment, reading, recreation, research and study. The DEM Library is equipped with an online catalogue search facility, as well as LCD televisions, a hi-end graphics laboratory, vibrant colours and a user-friendly, welcoming, café-style design.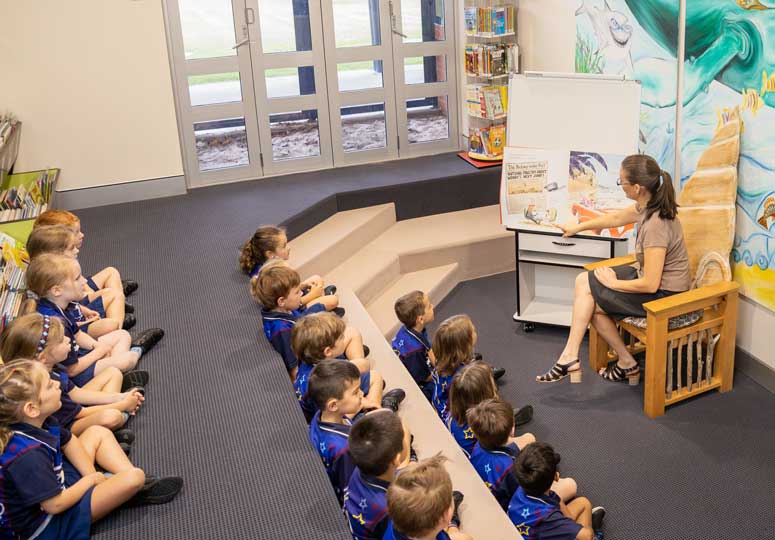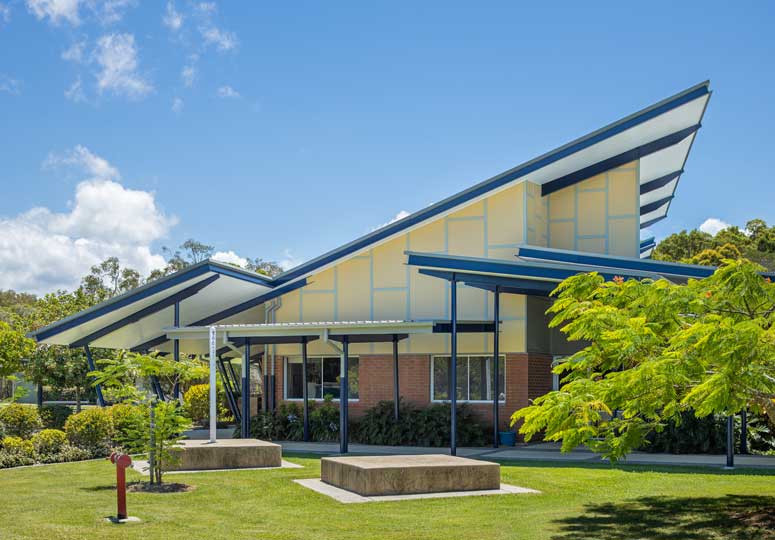 School Bus
We provide Bus Transport for our students on our private CCPS school bus aiming to be as flexible as possible to accommodate most families requirements.
Outside School Hours Care
Outside School, Hours Care is provided from 3pm to 6pm Monday to Friday. We also run a Vacation Care Program during School Holidays and on Pupil Free Days.