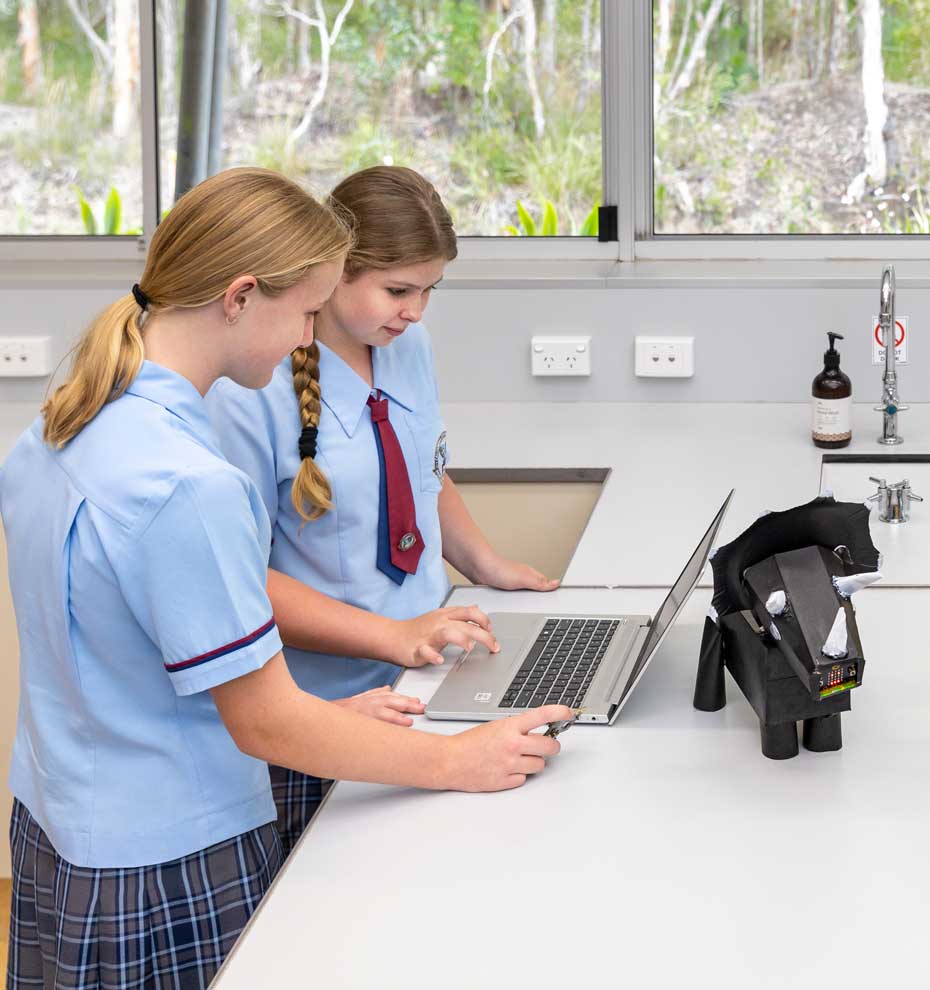 Investing in academic success
Our Scholarships program celebrates the diverse abilities and talents of aspiring CCPS students who in turn, can make a significant contribution to our school community. By offering the opportunity for select students to embark on their educational journey under scholarship at CCPS, we will invest in supporting their academic success alongside continued discovery and exploration of their passions.
Please refer to our Scholarships Application Information for details and requirements around completing and submitting your scholarship application. For further questions, or to confirm your child's eligibility, please refer to the Frequently Asked Questions below or enquire with our enrolments team at enrolments@ccps.qld.edu.au.
Our scholarship enrolment process
Start your application process by submitting an online application form.
Develop your portfolio submission and submit to our enrolments team.
Once your application has been reviewed, you will be invited for an interview with our Principal.
Approved scholarship applicants will receive a letter of offer to commence their learning journey at CCPS.
Once you have accepted our scholarship offer, your enrolment will be processed.
Frequently asked questions
How many Scholarships does CCPS award?
This varies annually and at each year level and depends on the applications.
At what rate are scholarships awarded?
The school awards scholarships ranging from 25% to 75% of the tuition fee. This amount is decided on an individual basis. Please note that the scholarships apply to the tuition fee only and that other levies and charges will apply.
Where do I send my application?
Please mail or hand deliver to:

Principal
Caloundra City Private School
P.O Box 542
Golden Beach QLD 4551

Alternatively email your application and all documents to enrolments@ccps.qld.edu.au
If my child is successful what do I do to accept the scholarship?
If the Principal offers your child a scholarship, you will also recieve a formal letter of offer. Acceptance is required together with payment of a $150 Application Fee and $750 Enrolment Confirmation Fee to secure your child's place. Further information regarding these requirements will be included in student letter of offers.
What happens if I accept a scholarship and change my mind?
All fees paid to date would be forfeited