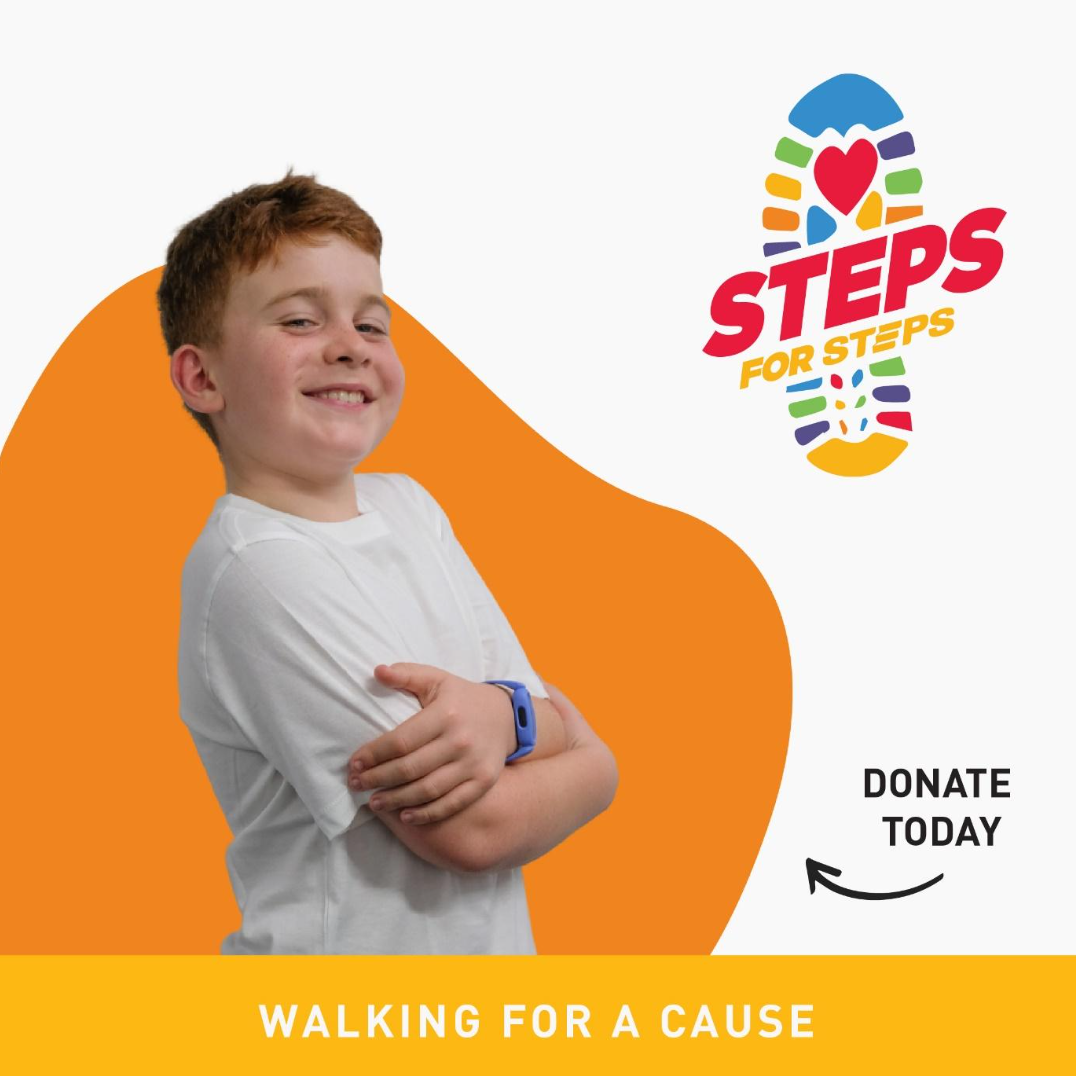 Taking some Steps for STEPS
On Friday 3 March, Year Four CCPS student Nate Nelson is going to be walking from Maroochydore to Caloundra as part of the 2023 Steps for STEPS marathon walk… and he's hoping that the CCPS community can get behind him!
Nate has decided to be part of this epic journey so that he can raise funds for STEPS Pathways College – funds which will help support young people with disabilities or autism to learn the skills they need to be able to live a life of independence.
Nate has volunteered at STEPS a number of times over the past year, helping in the nursery and at many of STEPS fundraising events. During this time, he has built friendships with many of the students – and now he wants to help them continue their education at STEPS.
Nate has set himself a very ambitious fundraising goal… and he really needs the support of the CCPS community to help him reach his target.
To sponsor Nate's STEPS for STEPS walk – and in doing so, help the students at STEPS Pathways College – please visit Nate's fundraising page.
A bit about STEPS:
STEPS Pathways College provides young people with disability or autism with the support and assistance they need – after they've completed their formal education – to help them better transition into the community. STEPS gives young people the life skills and training that they need to adapt to independent living, assists them with finding a job and helps them to become an active part of their wider community.
At STEPS, students learn a wide variety of skills that then enable them to competently, capably and confidently live outside home and in doing so, lead a valuable, fulfilling life. This includes things like – planning meals, shopping, cooking, cleaning, banking, personal hygiene, catching public transport, meeting people, learning workplace skills – the list goes on and on… all things that help them to be able to lead an independent life in the community.