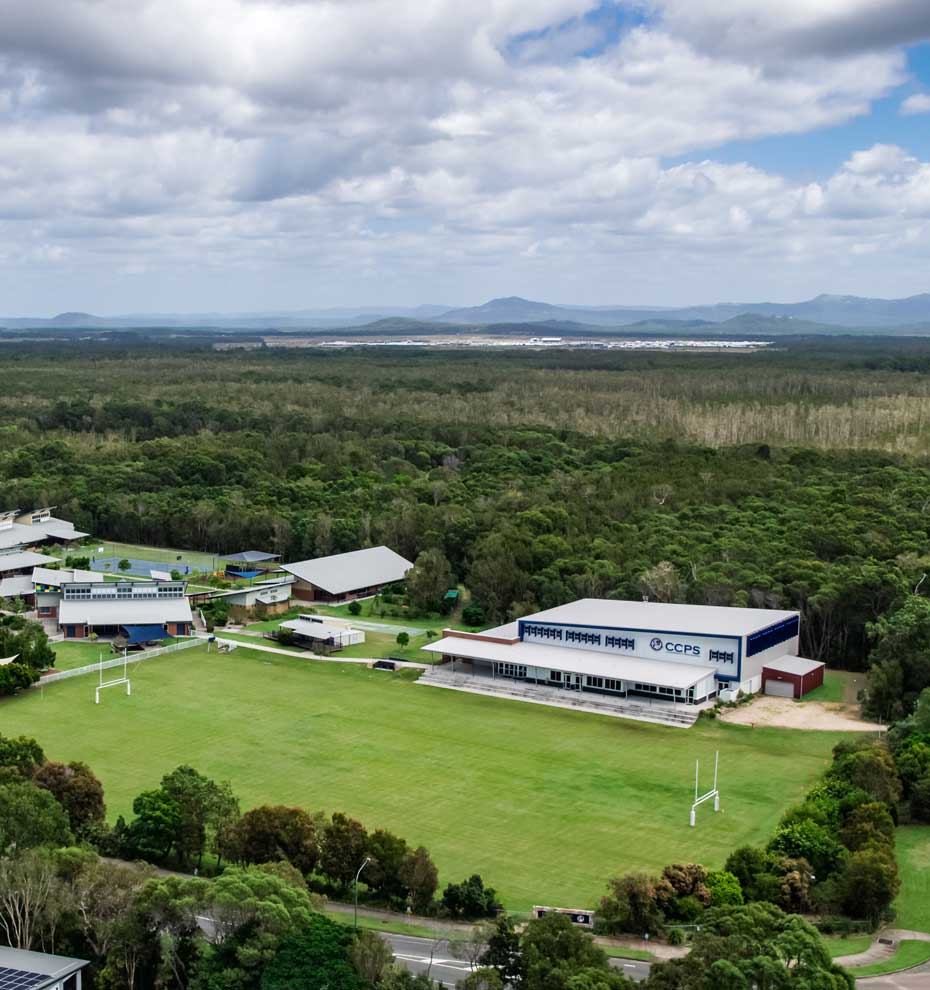 Venue Hire
At Caloundra City Private School we are fortunate to have available our Raelene Boyle Multipurpose Hall as a venue option for use by the wider community.
Inquiries can be directed to admin@ccps.qld.edu.au
Frequently asked questions – Raelene Boyle Hall
What is the earliest start time/latest finish time?
Bookings are encouraged from 7am through to venue curfew time of 10pm. Venue hire begins from the access time to set up and concludes at the time you exit after packing up.
What shoes can be worn in the Centre?
The sports hall floor is soft. As such no high heel shoes are allowed. Shoes with pointy heels will need to be taken off and left outside the hall. Sports/Gym shoes or soft flat sole shoes are permitted.
Can I eat food or drink in the hall?
No food or drink is permitted in the hall.
Can I serve alcohol at the hall?
No, alcohol is not permitted to be served in the hall.
Do I need to set up my own chairs?
If you require chairs, these will be set up and put away for you and this cost will be included in the hire fee.
Can I include the surrounding grounds as part of my event?
The venue hire application only covers events that occur within the venue. You are not permitted to use the other parts of the school grounds. If you would like to use the surrounding grounds eg school oval you will need to make a separate enquiry.
Do I need to pay a bond?
Every event will require a bond payment of $300.
Do I need insurance?
Yes, it is a requirement of all hirers to have Public Liability Cover ($20 Million).
When is my booking confirmed?
Once your Venue Hire Application has been submitted and processed, an Event Sheet outlining your charges and your requirements for final confirmation/approval will be forwarded to you.
You will also receive a Deposit Invoice (25% of the Venue hire costs, strictly non-refundable) that is due within 14 days. Once the Deposit Payment & signed Event Sheet are received then your event will be confirmed in the calendar.

Please note, 14 days prior to your event date, an invoice will be issued for the balance of hire fees and the bond. This invoice must be paid in full prior to your event. Failure to do so may result in the cancellation of your event.