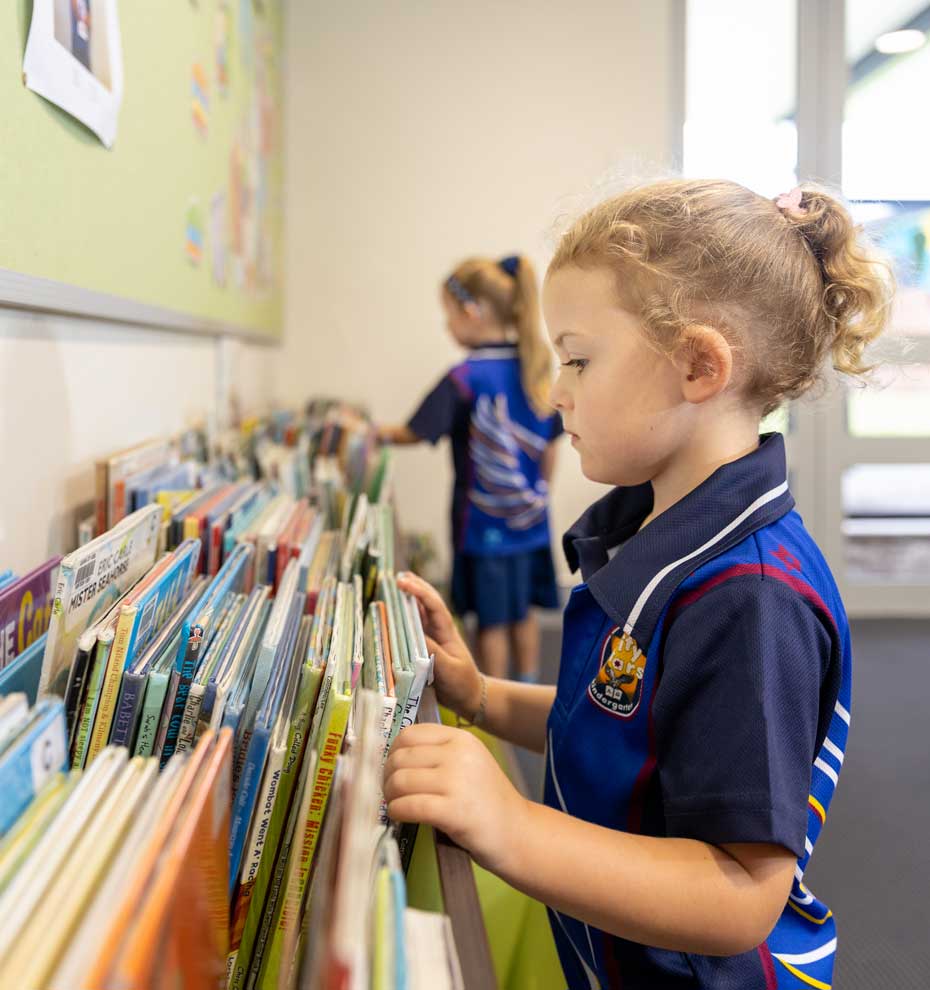 The DEM Library's opening hours are Monday to Friday, 8.00am – 3.30pm. All members of the school community – students, staff and parents – are encouraged to use their library for enjoyment, reading, recreation, research and study.
All students from Kindergarten to Year 6 enjoy a weekly lesson in the Library, where information literacy and research skills are explicitly taught, and students develop the skills to locate, evaluate and use information effectively. This builds a successful foundation for them to become lifelong learners, through High School and beyond.
The DEM Library is equipped with an online catalogue search facility, as well as LCD televisions, a hi-end graphics laboratory, vibrant colours and a user-friendly, welcoming, café-style design. Intranet and internet access is available throughout the school via our wireless network, thus enabling students to use network software, online resources and email on their own notebook computers wherever they are.
The DEM Library collection consists of Picture Books, Beginner Readers, Early Chapter books, Junior and Senior Fiction, Junior and Senior Non-fiction, Graphic novels, and a Parent Library. Photocopying facilities are available in the library, as is access to the school IT manager.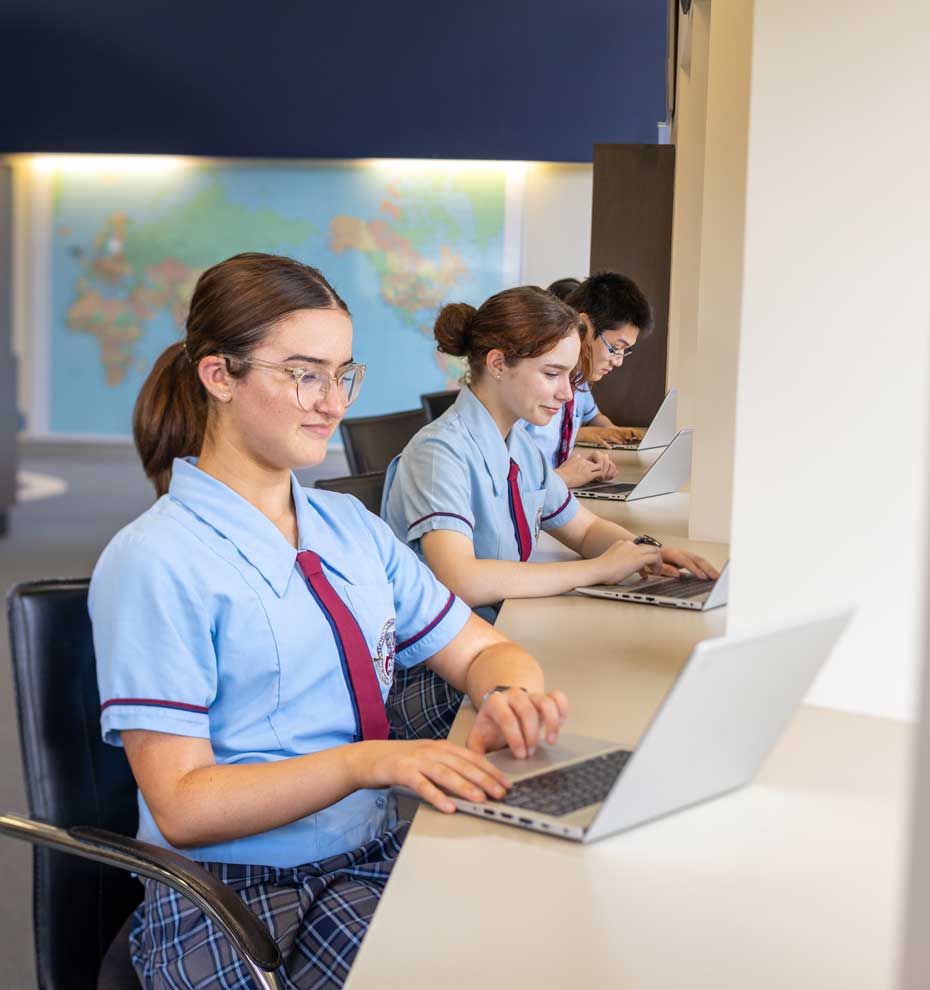 Information Technology
CCPS operates iPads, laptops and desktop computers, as well as offering a full-time IT manager to provide technical support to all students and staff. In the Junior School, Kindergarten to Year 3 classes have access to pods of classroom iPads, whereas in Years 4 to 6, a 1:1 iPad program operates through a BYOD (bring your own device) system. All Senior students are allocated laptops upon enrolment, with new devices being distributed in Years 7 and 10 annually. The CCPS IT manager is available from his office, located in the Library.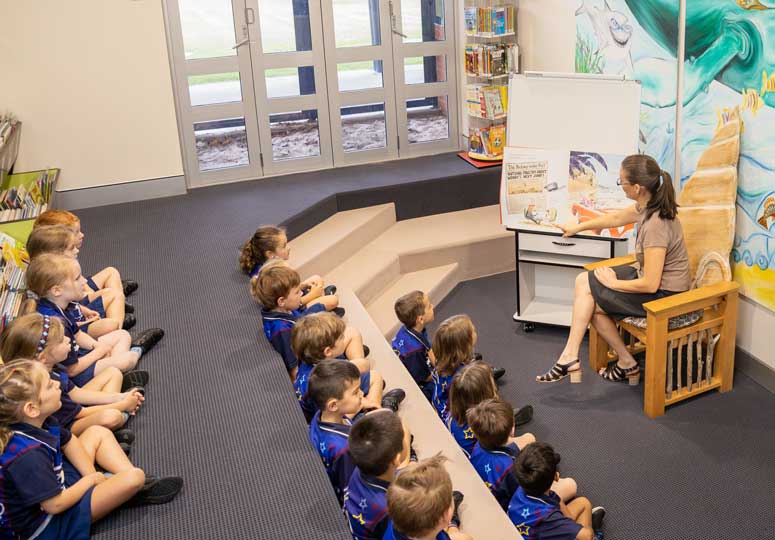 Award-Winning Library
The building won the Sunshine Coast Master Builders Construction Award for an educational or health building under $4 million in 2010.

Reference Websites and Research Databases