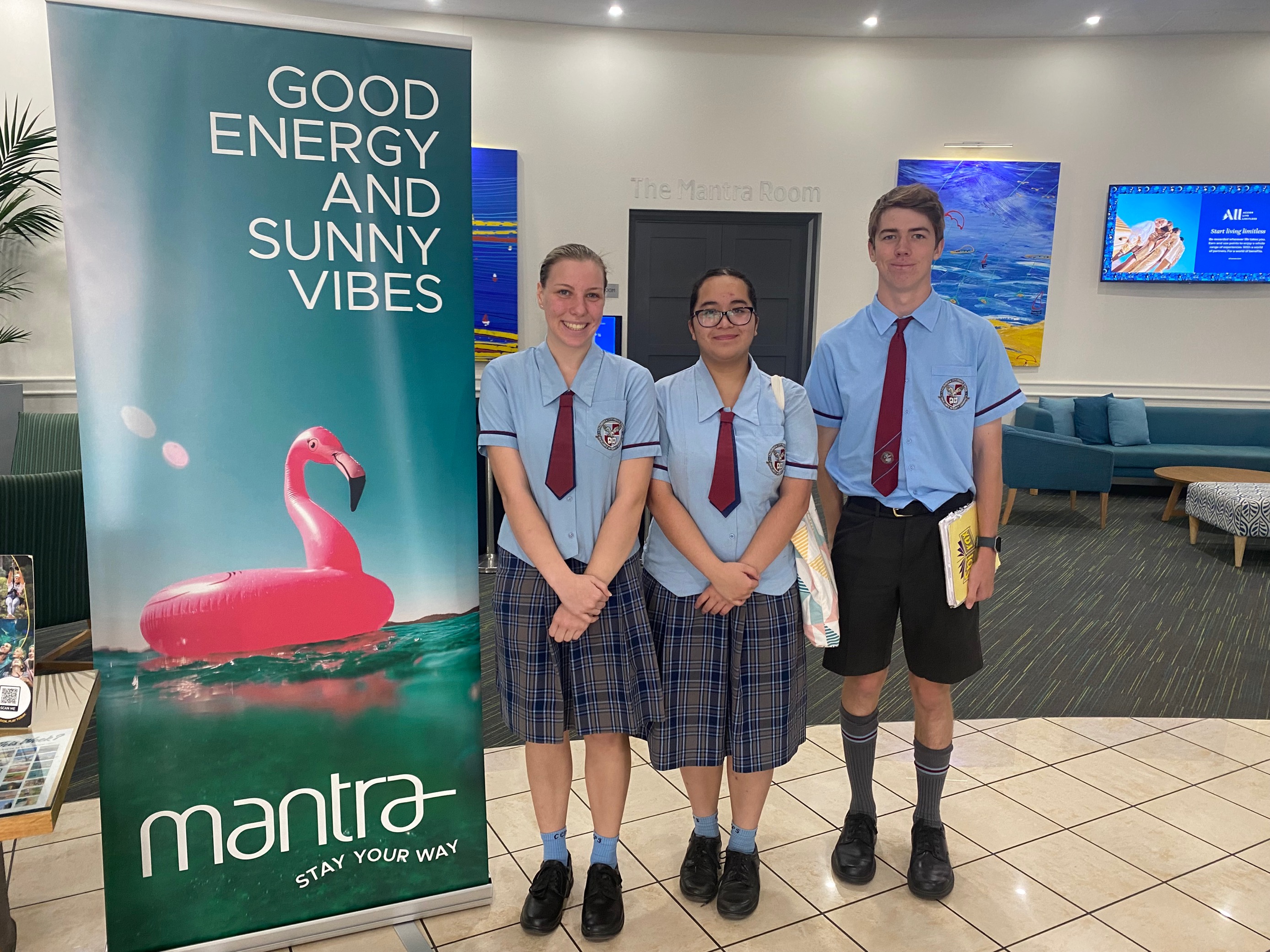 Gaining real world experience – CCPS Business students visit Mantra Mooloolaba
This term students are studying business in the post maturity stage of the business life cycle with a focus on businesses in the hospitality sector. As part of their assessment, students need to gather primary and secondary data in order to make informed recommendations.
Year 12 Business were given the opportunity to visit Mantra, Mooloolaba and meet with one of the Executives to discuss local marketing and operations strategies, as well as information relating to the Head Office approach to branding, marketing, the impact of covid on the hospitality sector and future prospects.
By Sam, Marissa and Hana – Year 12
"This week we were fortunate to travel to Mantra Mooloolaba and meet with one of the executives, Sharon.  It was an informative discussion as Sharon explained many facets of the company including the new marketing campaign and operational strategies, and she kindly gave us a tour of the property.  This was an incredibly important meeting as it will assist us in our Internal Assessment (IA2) as we investigate businesses in the maturity stage of the business life cycle which operate in a hostile and/or competitive environment."