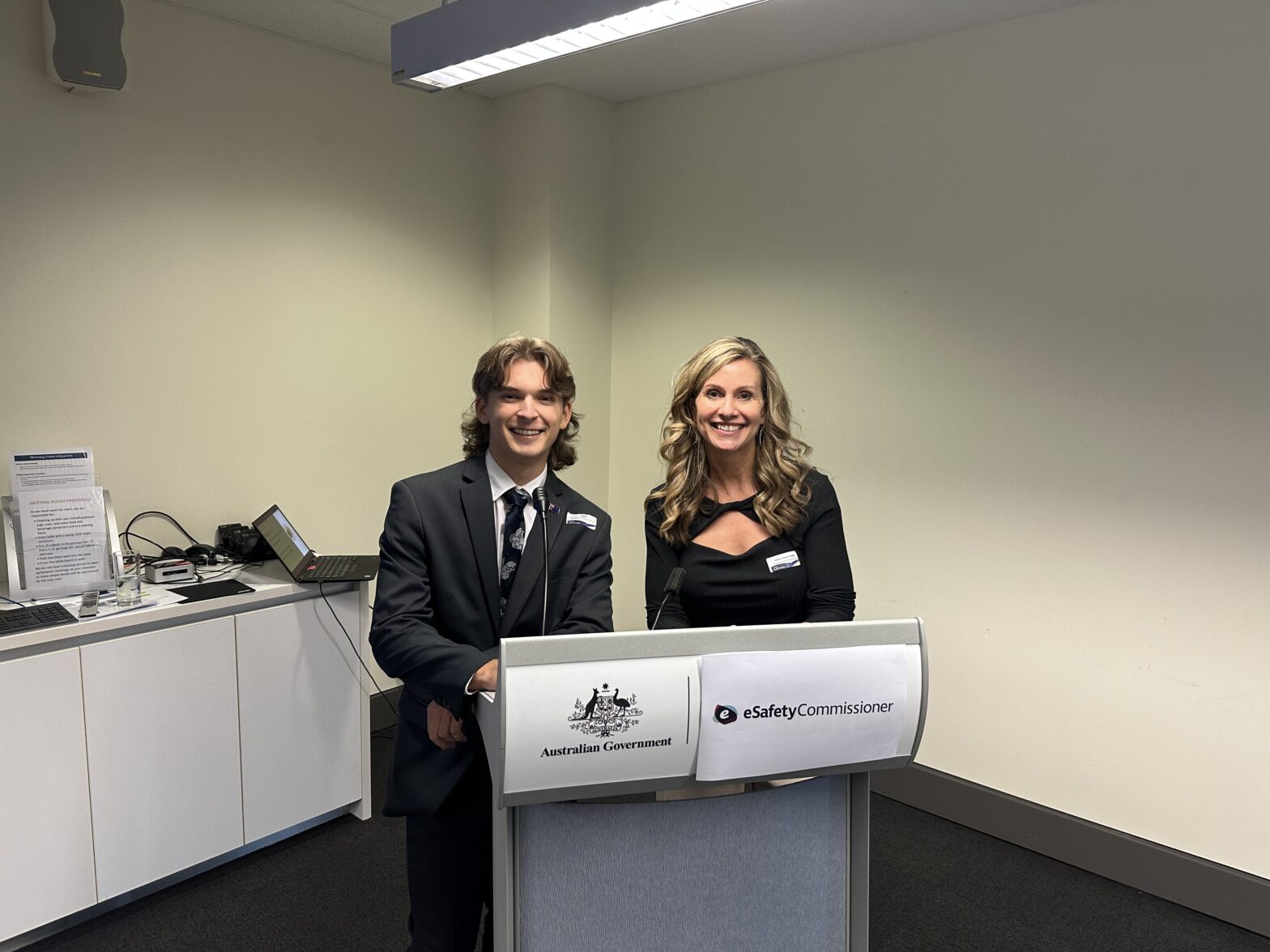 E-Safety Youth Council
By Logan Marchington, Year 11
Earlier this month I attended the first face to face meeting of the national E-safety youth council in Sydney. Myself and other members of the council met with regional CEOs and representatives from TikTok, Microsoft, Meta, Google, snapchat and more. The E-safety commissioner and several federal ministers also attended the meeting. There we discussed major issues facing young people online today and how government, youth and private enterprise can work together to create a safer online world. It brings me great hope to see so many private companies engaging with youth and government and committing their effort and time to progress.
Later this year I will be presenting what I have learnt about electronic and online safety to my school and the wider community. I believe it is vital that we all understand how to protect ourselves and our families online.
About the eSafety Youth Council
The eSafety Youth Council gives young people the opportunity to share their insights and experiences about online safety with eSafety and Government.
As explained on the government website: 'The eSafety Youth Council was appointed in 2022 and is made up of 24 young people from across Australia.
The Council gives young people an avenue to influence on issues that matter most to them by engaging in meaningful discussion and sharing their knowledge and experiences with eSafety. It also offers as an opportunity to share insights for policy and program design on online safety issues now and into the future. 
Members are aged between 13 to 24 years. They have a range of experiences, come from various places across Australia and represent different genders and cultures.
The Council was informed by recommendations from the Western Sydney University Youth Engagement Report, commissioned by eSafety and co-designed with young people. The report explored the online experiences of Young Australians and their concerns and ideas for the future.'
More information can be found at eSafety Youth Council