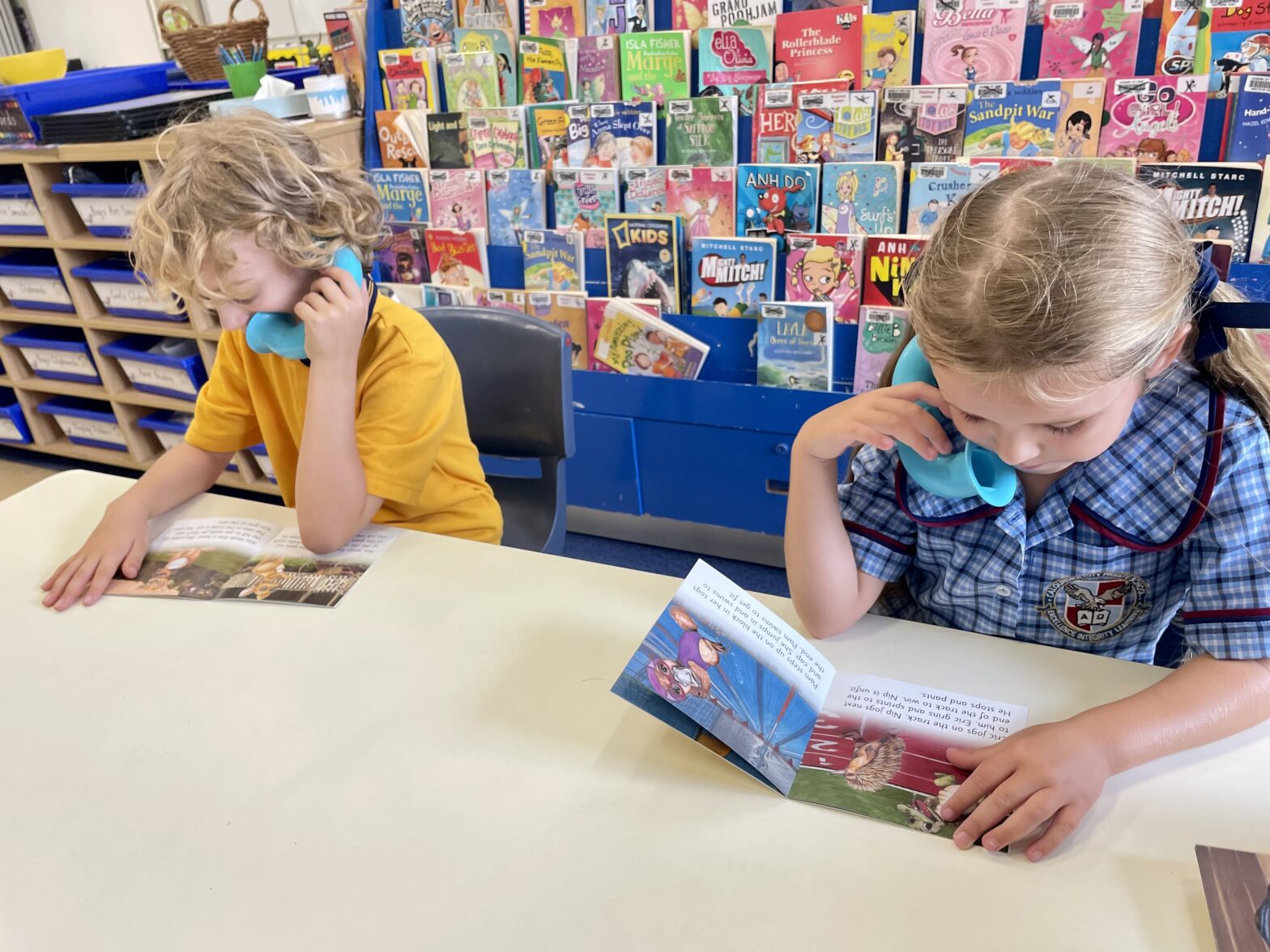 Prep – Year 2 Literacy Program
By Thea Nolte and Leanne Sneesby
At CCPS in Prep to Year 2, we are feeling enthusiastic about teaching the latest educational phonics approach, backed by recent research in neuroscience.

Our morning literacy blocks in Prep, Year 1 and Year 2 have been buzzing with learning energy as students engage with hands-on games and manipulatives to practice blending, segmenting, and manipulating sounds to read and write words. The program follows a formula of learning simple to complex groups of sounds and allows children to work toward individual proficiency goals using data driven assessment tools.

This process is called Synthetic Phonics or sometimes referred to as the 'Science of Reading' approach. For children to become successful readers they must be able to crack the alphabetic code through a systematic synthetic phonics approach. This decoding approach is now being widely recognised as the most effective way to teach reading and is backed by years of research from around the world. Children must be explicitly taught knowledge of letters and sounds using the skills of sounding out and blending, however, this is not enough to be a successful reader. To achieve mastery, the knowledge and skills must be practised over and over.

For example: Children practise a set of sounds and then apply these skills to games, learning activities and decodable texts
For example: if a child has learned eight sounds:

Using synthetic phonics, children can read words which use the sounds they have learned – they will be entirely decodable.
Look at all the words they could read with only these 8 sounds!