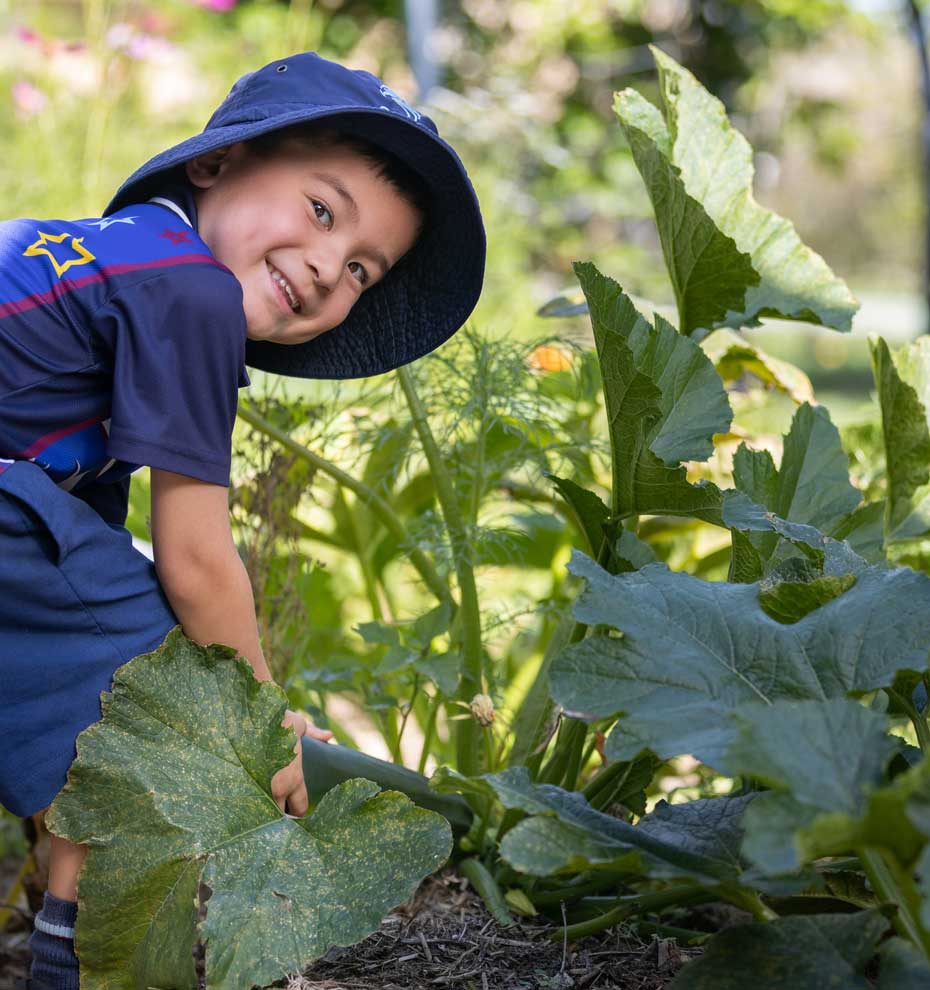 The Permaculture Project
The Caloundra City Private School Permaculture Project is an evolving program that welcomes any student in the School who would like to learn about self-sustaining, organic food cultivation in a 'backyard' setting. The School's Permaculture garden began in 2008 when a willing band of Year Seven students threw themselves into an idea that we could grow food that was not only environmentally-friendly, but that also tasted great!
Today it is managed and maintained by our entire school community – ranging from our toddlers at Pelican's Nest, to our City Stars Kindergarten and all the way up to our Senior School. We have found there are numerous learning opportunities in the Permaculture Garden that integrate into the goals of our curriculum. When it comes to securing a tasty morsel from the garden, our students have first choice!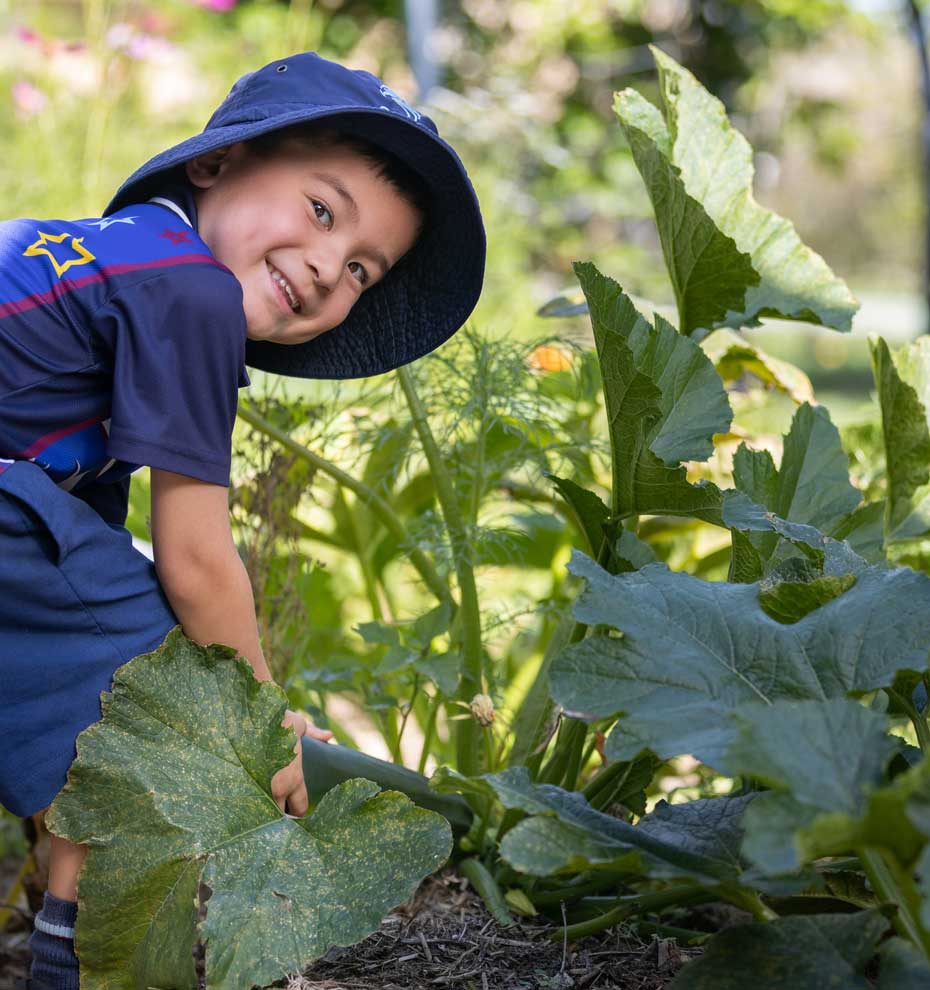 Adopting The Philosphy
Of course, Permaculture is so much more than growing vegetables. By adopting the ethics of Permaculture and applying these principles in our daily life we can make the transition from being dependent consumers to becoming responsible producers. This journey builds skills and resilience at home and in our local communities that will help us prepare for an uncertain future with less available energy.
At this stage in the program's evolution we have chosen to adopt both a useful and manageable degree of projects that form a sound foundation based on healthy living principles. At the time of writing we have chosen to focus on the following elements: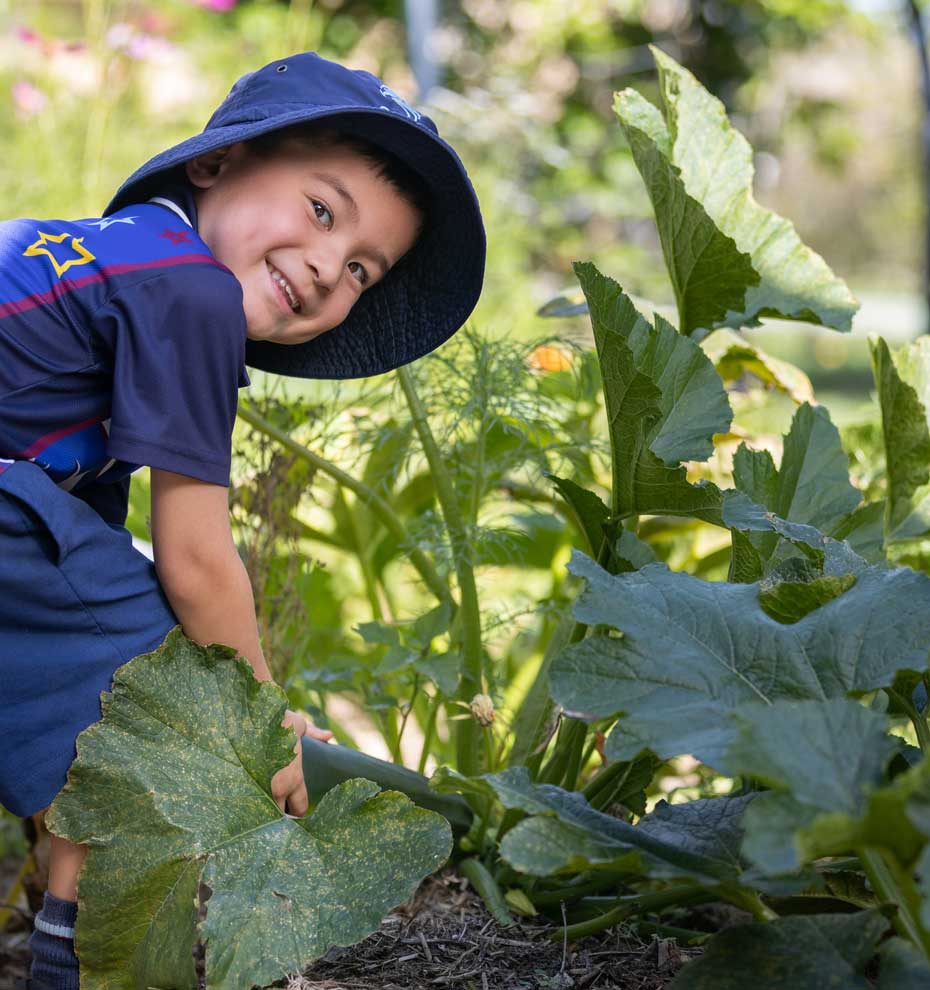 Garden
The gardens were built by the students (under supervision), and proved to be a major undertaking. But this has only added an enormous sense of ownership of the project. The plants thus far have included: passionfruit, zucchini, potatoes, beans, sweet potatoes, tomatoes, pumpkins, melons, broccoli, snow peas, melons, cauliflower, beetroot, bananas, onions, sweet corn and various citrus, herbs and flowers – just to name a few.
Chickens
We have a fully functioning chicken yard, built by our parents and students, that provides us with an essential element in Permaculture systems. The chickens provide us with manure for the garden and eggs for the table as well as taking care of a great deal of our excess food – food that used to be destined for the waste bin. Tending to the needs of the chickens (feeding and watering) is the responsibility of our students from Pelican's Nest Early Learning up to Year 12.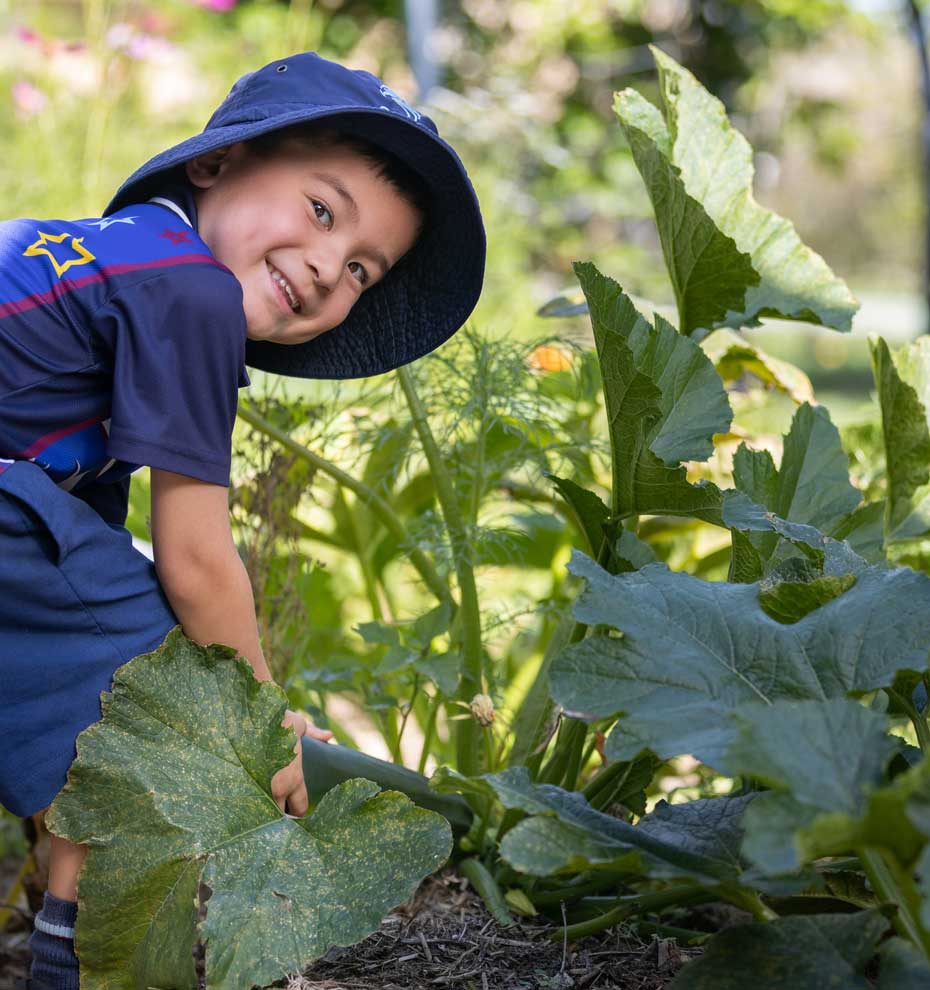 Water
A number of water tanks have been introduced throughout the school and this rainwater is used to establish and maintain the plants throughout the entirety of their lifecycles.
Composting
Another aspect of Permaculture design is the creation of soil and compost that will enhance the growth of our gardens. Three compost bays have been built, each for specific waste. We compost combinations of food scraps, grass clippings, lucerne hay, manure, coffee grounds and a weird concoction of seaweed and fish emulsion. The result is the absolute best soil that one can imagine!
Economics
In addition to the 'green thumb' aspects of the Permaculture Project, students are heavily involved in the commercial aspects of growing crops and keeping chickens. These specific tasks include working out sale prices, marketing, purchasing new additions to the garden, banking and managing the occasional Produce Stall